Covid Guidelines
We are still open! Our patients' and staff members' safety is of utmost importance. The office of Advanced Foot and Ankle Associates is adhering to all rules and regulations mandated by government authorities pertaining to the containment of COVID-19.
Our practice is taking the necessary precautions to maintain a safe and healthy environment. We are closely following guidelines passed down by the CDC and local public health institutions. We are encouraging our patients with symptoms or signs of illness to contact their primary care provider and reach out to our practice by phone to reschedule their appointment. Thank you for your understanding and cooperation!
Introducing our Comprehensive Fall Prevention Program!
Our goal is to protect your independence, promote quality of life, and prevent falls. Check out this video to learn more about what sets our program apart from other Fall Prevention Programs available. Click Fall Prevention Program for more information.
We can help with all your foot and ankle issues!
We welcome you as a patient to our podiatry practice in Wyoming, Michigan.
We are happy that you have chosen us for your foot and ankle health care provider. We treat all conditions from injuries, bunions, heel pain, sprains, fractures, warts, diabetes foot problems, senior foot care as well as custom made orthotics, and diabetic therapeutic shoes and more. We are also able to take x-rays onsite during your visit for a more complete evaluation.
Dr. James DeWitt and his staff are dedicated to providing our patients with the finest medical, surgical and rehabilitative treatments for the foot and ankle. We take pride in providing you an individualized treatment plan with a rewarding office experience in a small and comfortable office setting.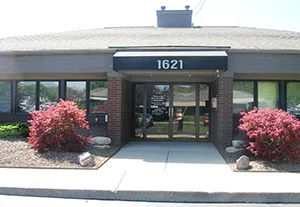 Our goal is to provide the highest quality of specialized care for problems of the foot and ankle. As a podiatrist and surgeon, we recognize that patients come to us because of the limitations placed on them due to foot or ankle pain. We want to remove these limitations, to the greatest extent possible, giving patients a way to stay active and enjoy life.
Informed patients are better prepared to make decisions regarding their health and well being. That is why we encourage you to review the Patient Education on this website that pertain to you. Please bring any unanswered questions with you to your office visit.
Whatever your foot and ankle trouble, we will work to find the answers that will comfort you and bring you relief.
About the Office
As a licensed podiatrist in Wyoming, MI we believe our patients deserve to have the information needed to make good choices about their foot and ankle care. Our goal is to educate each patient and begin a relevant treatment program with the highest quality of care available. Whatever your foot and ankle trouble, we will work together to find the answers that will comfort you and bring you relief. We take pride in providing you with a comfortable office experience. Our qualified staff is friendly and will ensure a pleasant visit. Our office is conveniently located in Wyoming, MI. We invite you to e-mail or call our office with any questions via the Contact Us or Appointment Request page of our website.
---
Office Hours
Monday – Thursday 8:00 AM – 5:00 PM
Closed from 12:30 PM - 1:30 PM for Lunch
Friday 8:00 AM- 12:00 PM
Map & Directions
Address
1621 44th St SW
Wyoming, MI 49509, US